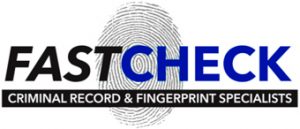 HIRE SMART – HIRE SAFE
RCMP Accredited Fingerprinting Business

Specializing in providing mobile and in office cost-effective fingerprint based Criminal Background Checks to address the clear and ever-growing security needs of the private, public and government sectors.
FASTCHECK offers:
RCMP & FBI fingerprinting services

Name & Date of Birth Criminal Background Checks – Returned in under 4 hours
Mobile Fingerprinting Services
Save time and money!
Our experience with FASTCHECK is very positive. We find their mobile service to be both time and cost-efficient. Glenda is friendly and very professional at her job. We would use their service again and would highly recommend it to others. Menchie Mintac
Professional and Reliable. I highly recommend Fast Check.   It's often hard to find reliable trades in the area but Fast Check realizes that customer service is as important as professional service. Keep up the good workd!
Stay Up to Date. Follow us on Facebook.